Jesus said unto her, I am the resurrection, and the life: he that believeth in me, though he were dead, yet shall he live.
Then Pilate therefore took Jesus, and scourged him. And the soldiers platted a crown of thorns, and put it on his head, and they put on him a purple robe.
And said , Hail, King of the Jews! and they smote him with their hands.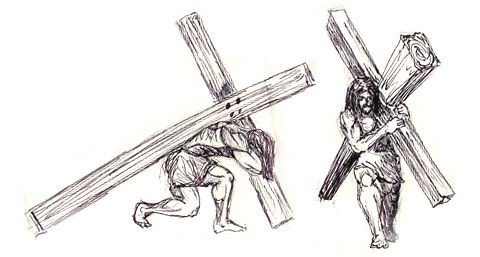 And Pilate wrote a title, and put it on the cross. And the writing was
JESUS OF NAZARETH THE KING OF THE JEWS.